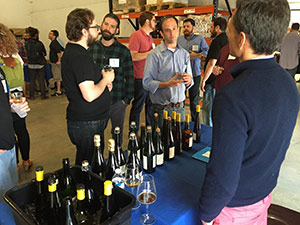 There is a growing interest in the the United States for ciders as a casual social drink. Natural, with a lot of fruit, low in alcohol, cider is a nice alternative to beer. The elegant style of Domaine Dupont Ciders make them ready to suit that trend.
Jérôme Dupont was in Oxford, Connecticut, to present Domaine Dupont Ciders at the Nepenthia 2015, an event organized by B.United International, distributor of the ciders of Domaine Dupont in the U.S.A.
B.UNITED INTERNATIONAL INC.
PO Box 661 – York Estate
Redding, CT 06896
Website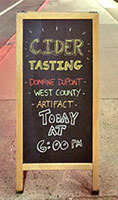 Another Domaine Dupont Cider tasting was at Seymour The Pub in Greenfield, Ma, in a region well-known for apple trees and… its cider.
SEYMOUR, THE PUB
5 Bank Row Street
Greenfield, Ma.
Facebook page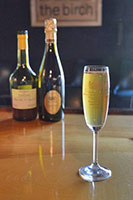 At The Birch bar in Norfolk, Virginia, one of the favorite cocktails created by Malia is made with  Domaine Dupont Pommeau and the bubbly Cuvee Colette Cider:
– 1.5 oz or one shot of Pommeau
– 4 oz of Cuvee Colette, which fills the rest of the glass.
THE BIRCH
1231 W. Olney Road
Norfolk, VA 23508
Website